23 Oct 2009
Friday, October 23, 2009 |
Laika Ka Ai Shanghtin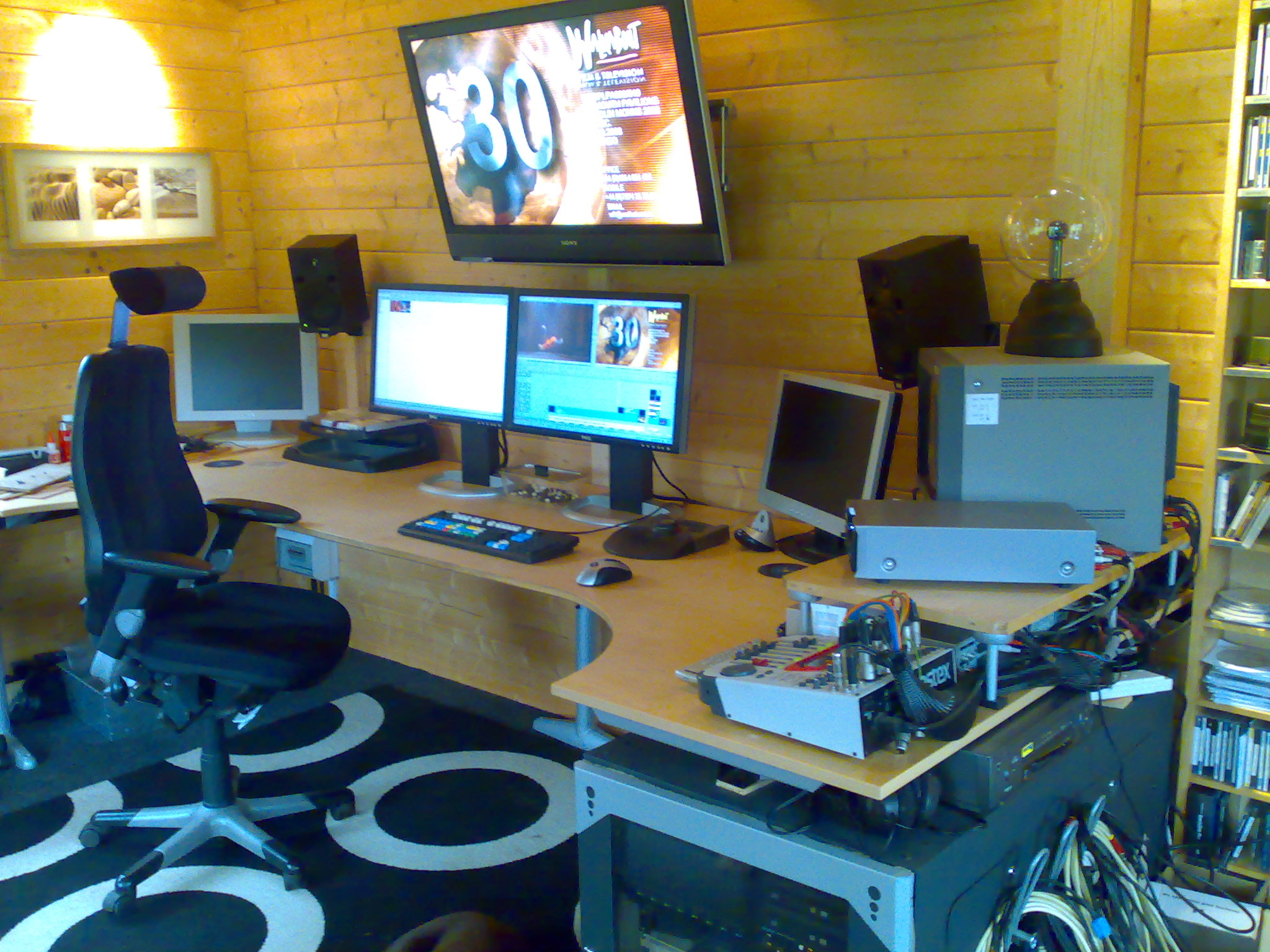 Shanghtin Editting Room Gaw n re yaw :) :)

Video Editting Software Rai n Htawm Freeware re ai ni hpe n chye shi ai manang ni yawng chye na hku forum hkang mu hkrup ai links ni hpe bai share dat sai hku re..professional ni matu gaw , Adobe,Pinnicle,Easyedit software ni € grai hpu hkra mari lang ra ai majaw le i..free man ni matu freeware ni hpe sa n gun la mai sai lam ....
Here you go....
WINDOWS Platform:
Blender
model • shade • animate • render • composite • interactive 3d
Blender is the free open source 3D content creation suite, available for all major operating systems.
http://www.blender.org/
Jashaka
The worlds first open source, hardware accelerate editing and effects system! Well worth to check it out.
http://www.jahshaka.org/
Virtual dub
A powerful freeware video editor with lots of features, including a choice of compression codecs, splitting, addition of audio tracks. Excellent.
http://www.virtualdub.org/
WAX
Wax is a high performance and flexible video compositing and special effects software. The idea for Wax is to be very general purpose and flexible in video compositing and effects, so that you can compose your dream video sequence with ease everytime.
http://www.debugmode.com/wax/
Zwei-Stein
Zwei-Stein 3.01 is a freeware non-linear, non-destructive video compositing and editing system which offers many advanced features unavailable elsewhere.
With Zwei-Stein you can edit up to 256 video, audio and still image clips, each with up to 64 effects chained serially. Cropping, panning and custom effects are easy with automatic key frames.
http://www.thugsatbay.com/tab/?q=zweistein_download
ZS4 Video Editor
ZS4 Video Editor is video editing and compositing software which aims to provide media experts with a facility to combine a variety of media types (currently photos, videos and audio files) into one (or more) output file(s).
http://www.zs4.net/free-software-downloads
Avedit
It is a great tool to work with .AVI files. Regardless of small executable size, this avi editor offers you unlimited power of digital video processing. Some high-tech tricks included into AVIedit allows you to perform with ease and fun the many interesting things, like video warping, color restore, noise reduction and so on...
http://www.am-soft.ru/aviedit.html
Avidemux
Avidemux is a free video editor designed for simple cutting, filtering and encoding tasks. It supports many file types, including AVI, DVD compatible MPEG files, MP4 and ASF, using a variety of codecs. Tasks can be automated using projects, job queue and powerful scripting capabilities.
http://fixounet.free.fr/avidemux/
DDClip Free 2.23
New version is not free ;-) old one is though.
http://www.softlab-nsk.com/ddclipro/free.html
Atomic Learning's FREE Video StoryBoard Pro
http://movies.atomiclearning.com/k12/storyboardpro
SolveigMM AVI Trimmer
SolveigMM AVI Trimmer is a free video editor to allow you to AVI movie cut extremely fast and lossless. This freeware AVI editor software is small, smart, easy to use and involves no encoding/decoding processes. Video enthusiasts use AVI Trimmer to cut commercials, cut video files or edit video for YouTube. AVI Trimmer solves annoying out of sync problem. It operates with all known types of AVI including DV AVI type 1 and 2.
http://www.solveigmm.com/?Products&p=AVITrimmer .
Source: yahoo
Labels:
MaTsing Hpa